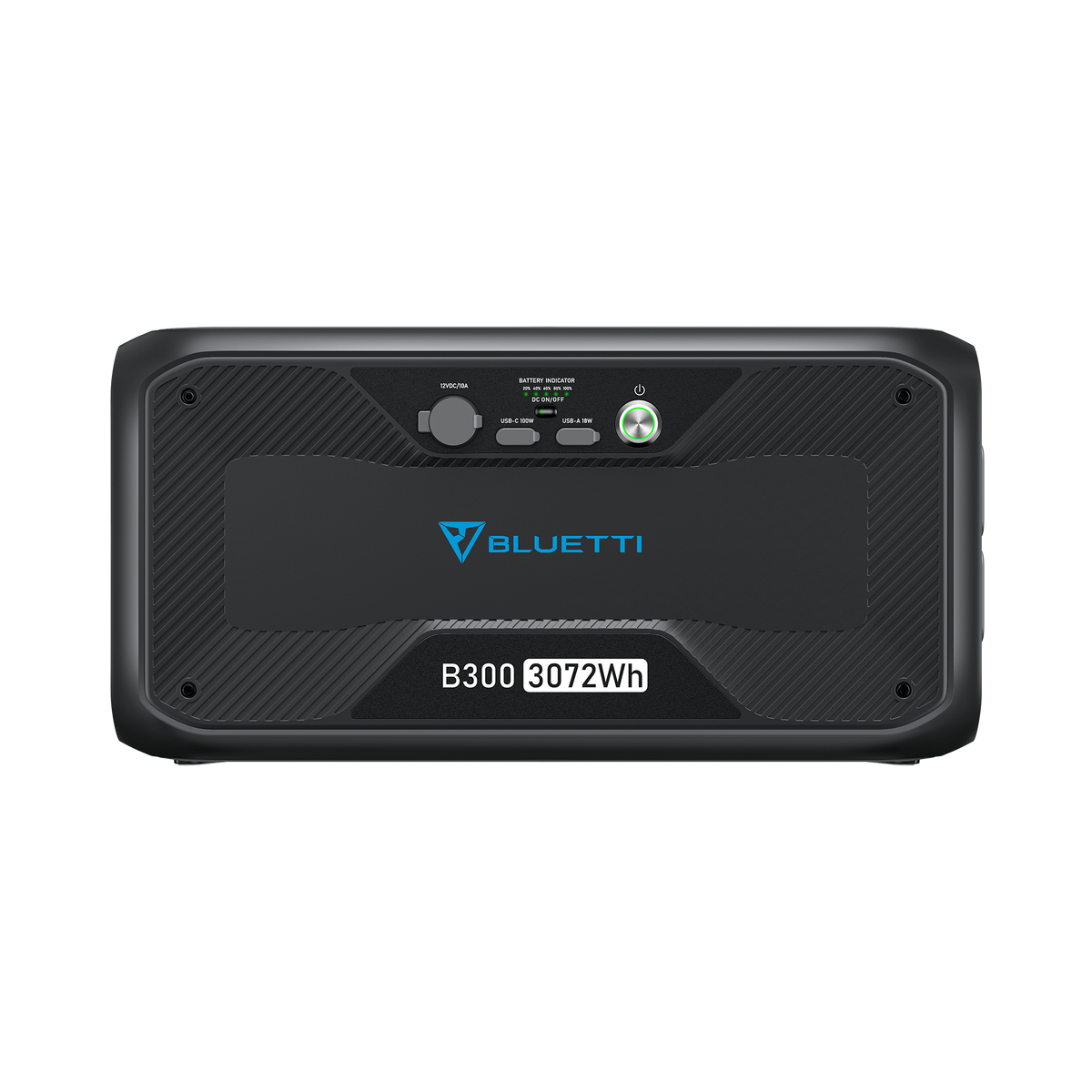 BLUETTI B300 Expansion Battery | 3,072Wh
BLUETTI B300 Expansion Battery | 3,072Wh
You can recharge BLUETTI B300 quickly with 200W Max. solar input thanks to the built-in MPPT. Besides, it also supports AC, car, and lead-acid battery charging. The car and lead-acid battery charging need a D050S.

What is Expasion Battery?
BLUETTI expansion battery is a portable external battery system. When connected to a compatible solar power generator, it provides you with larger capacity to power your devices for an extended runtime.
With BLUETTI expansion battery, you can simply tailor your own off-grid power system to meet your specific power needs.