What's
BLUETTI EP800?
The BLUETTI EP800 system is a
residential energy storage system
that provides
backup power
during power outages,
reduces energy costs
during peak hours, and allows you to
live off the grid
. Its great compatibility extends beyond residential properties, making it ideal for livestock farms or grain warehouses. The off-grid installation of EP800 ensures great convenience to access power freedom without spending a lot of time and money.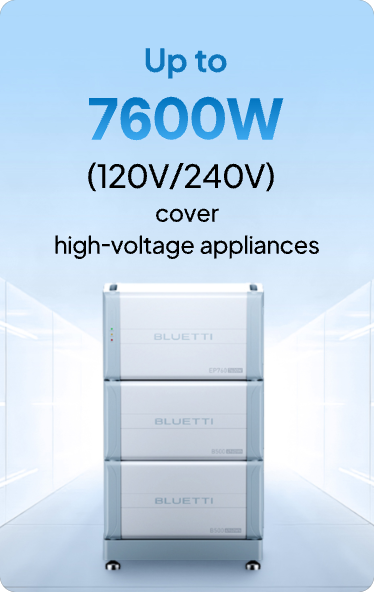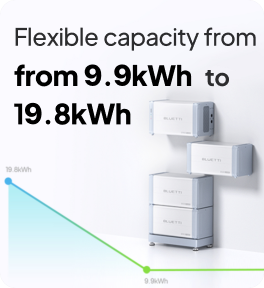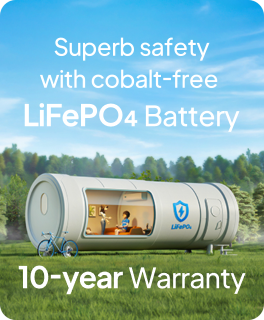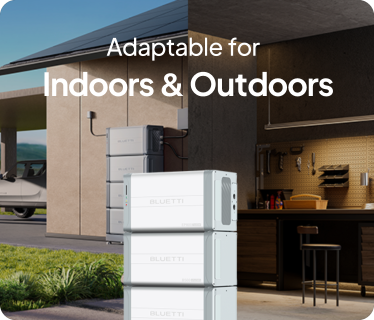 Empower Your World with EP800
Non-stop Power,
Extended Happy Hour

In the event of a power outage, EP800 kicks in within 20ms to seamlessly feed your essentials, such as refrigerators, computers, and CPAP equipment, ensuring your food stays fresh, data is saved, and your loved ones are taken care of. Enjoy every moment with peace of mind, no longer worry about power blackouts.

Maximize Savings,
Minimize Costs

Integrate BLUETTI EP800 with your existing rooftop solar panels to harness free solar energy on sunny days, and power your appliances efficiently, even during the night or rainy days with stored solar energy. By transforming from a power consumer to a power producer, you can take charge of your energy consumption like never before, thus significantly reducing your electricity bills.

Slash Your
Electricity Bills

Efficient Power
Management Made Easy

The peak-load-shifting function allows you to charge it with free solar energy or low-cost grid power during off-peak hours and discharge during peak hours, helping you avoid expensive energy costs. This is financially beneficial if you have large electrical loads such as electric heaters, air conditioners, or electric vehicles. With the money saved, treat yourself to an extra trip or two!

Peak-Load -Shifting

Discover Unbounded
Energy Freedom

Embrace the freedom of living off the grid or indulging in nature-filled weekends at a remote cottage. With EP800, you'll have the power you need to enjoy the best of both worlds – the serenity of nature and the comfort of modern conveniences. Say goodbye to grid reliance and welcome a world of boundless energy possibilities with BLUETTI.

Energy Freedom

Off-Grid Living
DC coupling
Install a brand-new solar system.
BLUETTI offers comprehensive guidance and assistance in setting up a solar system with energy storage batteries tailored to your house conditions and household energy requirements, ensuring long-term economic benefits and enhanced energy efficiency.
Recharge the BLUETTI energy storage system with a generator during the day and fuel up your appliances with stored energy at night, you can enjoy quiet and noiseless sleep with ease. Kindly note that the generator is required to have a pure sine wave inverter that delivers at least 240V/5kW output power. Please request a free consultation to check if your generator works with EP800.
AC coupling
Works with existing solar systems.
Investing in an energy storage system enables you to produce, store, and use your energy for the night or a rainy day, reducing dependence on the grid. Please ensure you have 100% ownership of your solar panels and grid-tied inverter. If you intend to install the EP800 with your existing solar systems via AC coupling, we strongly advise reaching out to us for a free Consultation.
Why Choose BLUETTI
At BLUETTI, we are proud to be part of the global effort to combat climate change and promote sustainable living. With each breakthrough, we contribute to a greener future, empowering individuals and communities to embrace renewable energy and create a cleaner, more sustainable world. Join us on this transformative journey towards a brighter and greener tomorrow.
Energy Independence with Ease

Local Customer
Service

Local Installation
Service
Residential ESS: +1 800-200-2903
Monday to Friday 09:00-17:00(PDT)
1. Order
Place your order or book a free consultation if you have any questions.
2. Confirmation
We will confirm if you have trusted electricians to install the system. If not, our certified installer is at your service.
3. In-depth Training
Professional training will be provided for your electrician to ensure proper installtion.
4. Installation
Sit back and relax as we'll assist the installation process all along the way.
5. After-Sale
Contact us with zero hesitation if you need help during the usage.
Superpower Unchained
The EP800 inverter packs an impressive max output of 7,600W, offering dual voltage options of 120V and 240V. Whether you're powering small appliances or high-wattage ones like electric ranges, dryers, or water heaters, the EP800 has got you covered. Get ready for a reliable and versatile energy storage solution.
Tailored Solutions For Just Your Needs
A larger capacity generally comes with a longer running time. Thanks to the EP800's modular design, you can stack up 2 to 4 B500 expansion batteries (4,960Wh each) for a flexible capacity of 9.9kWh to 19.8kWh, making it a customizable energy solution that's tailored to your residential energy consumption.
Capacity
No Compromise
on Safety
BLUETTI attaches great importance to the safety of home energy. Compliant with UL1973, EP800 is equipped with the most
reliable and stable LiFePO₄ (LFP) battery cells
, which are less prone to explosion or fire than other Li-ion batteries, ensuring an extended lifespan and safe operation, as well as high-standard security to keep your family and property safe and sound.
10-YEAR

Warranty
Hassle-free Customer Service
LiFePO₄

Battery
Safe & Stable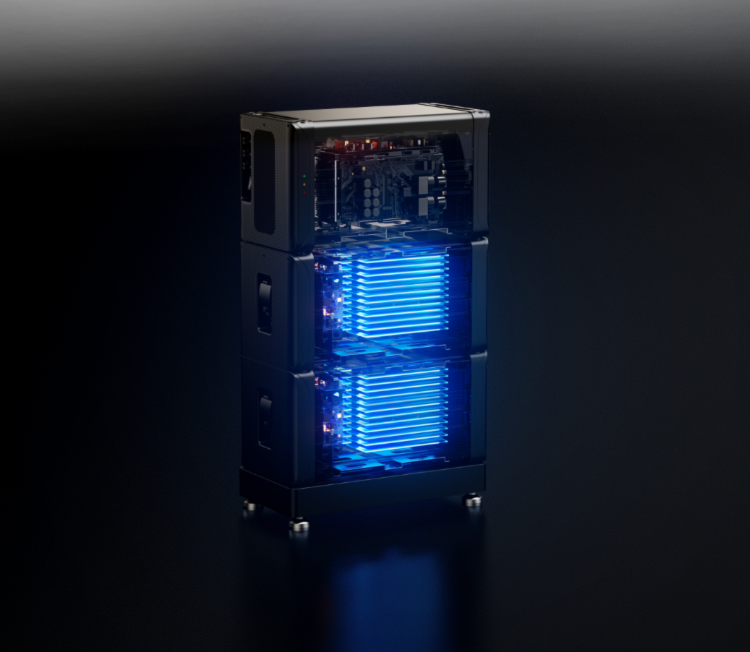 The Home Power at Your Fingertips
With the intuitive BLUETTI App, you can keep tabs on your battery's power status from the comfort of your fingertips, wherever you are. Take control of your energy management with ease by customizing the charging and discharging time of your EP800 system, ensuring precision and efficiency in every usage. Embrace the full potential of your home energy storage system and experience the true convenience of modern energy management.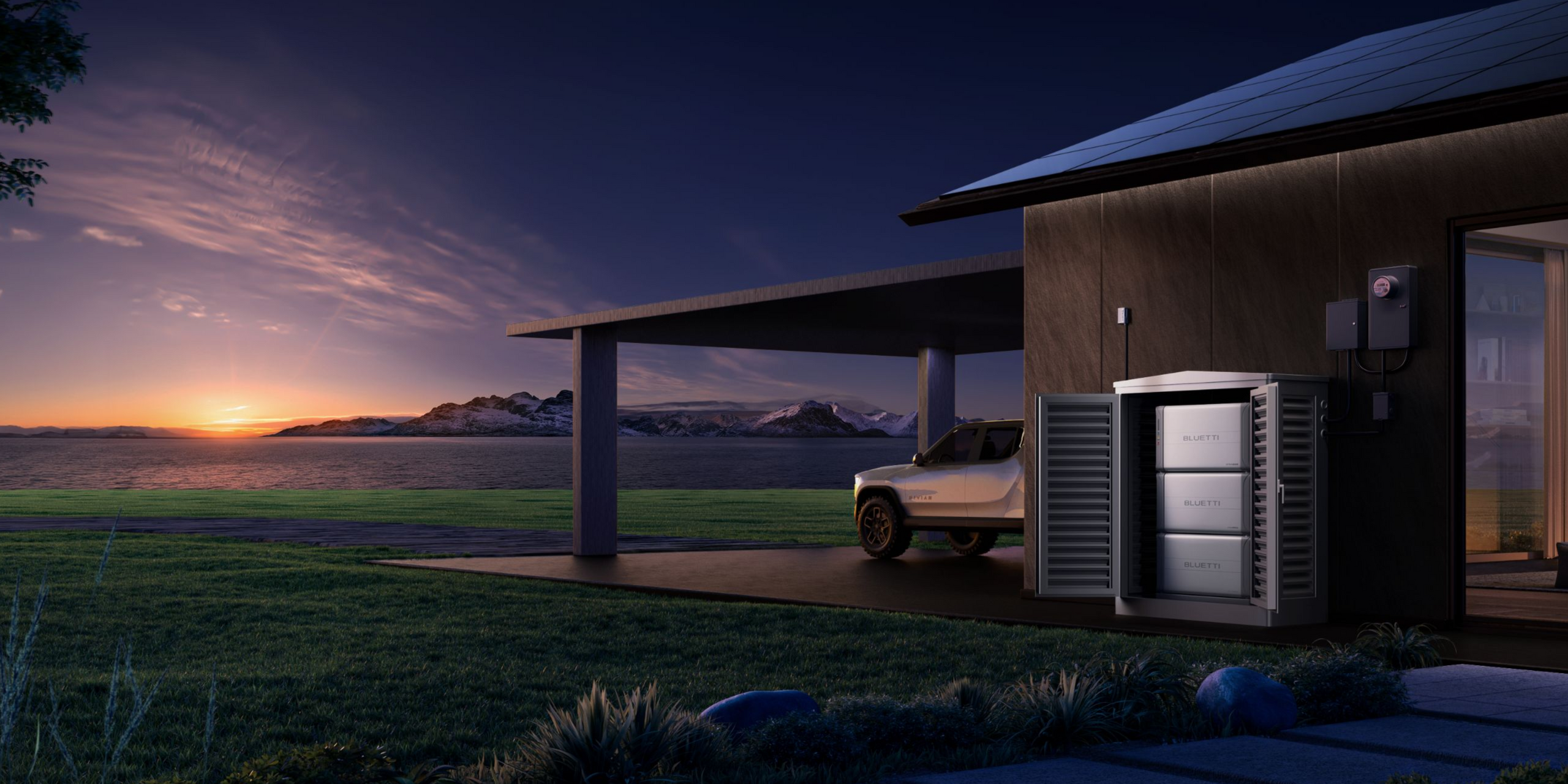 Thrives Indoors &
Outdoors
EP800 is designed with a NEMA 4X rating, ensuring exceptional resistance to dust, water, ice, and moisture. This adaptability allows you to confidently install it in various locations, such as basements, garages, or even on the exterior walls of your house.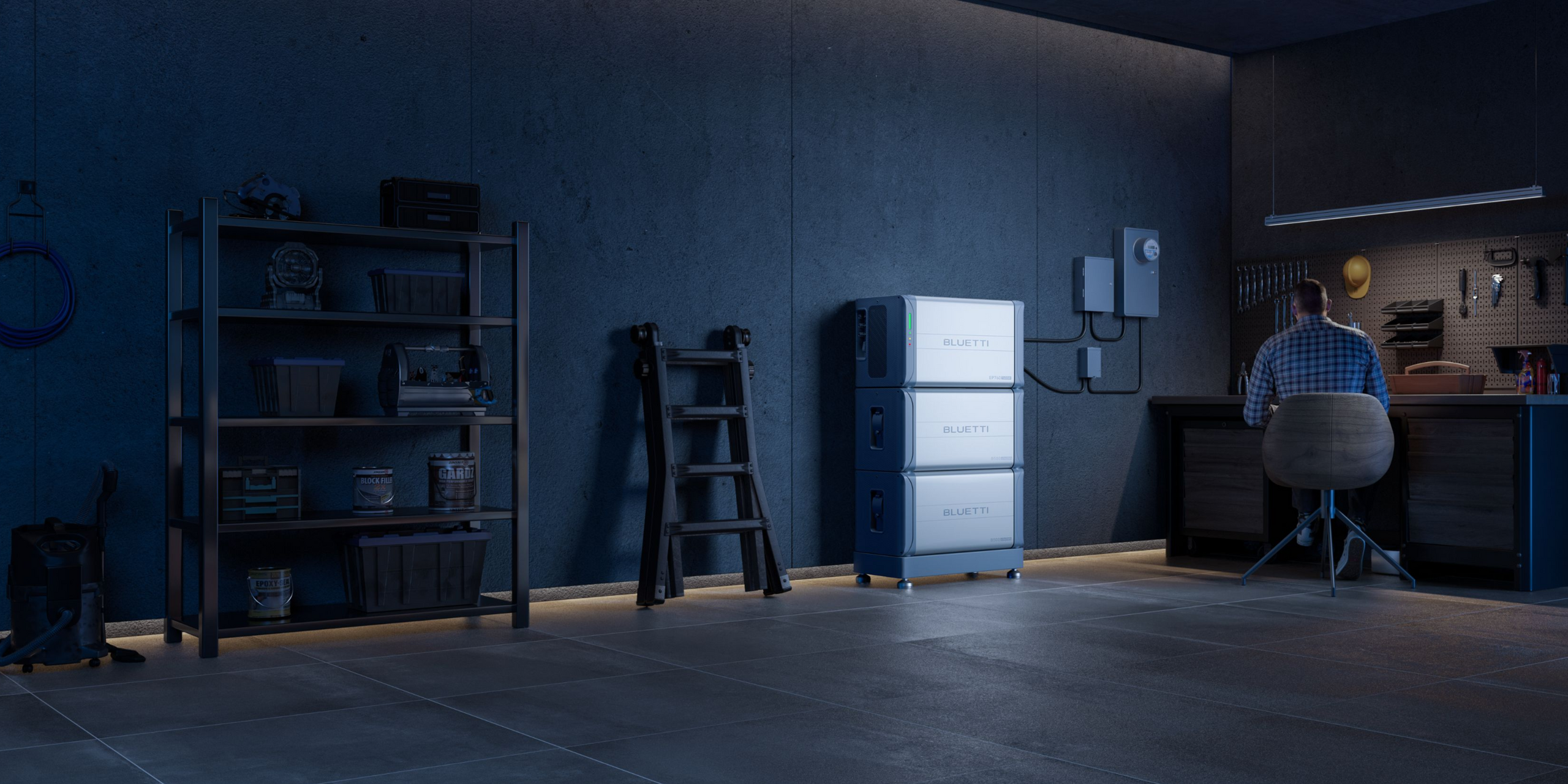 Thrives Indoors &
Outdoors
The robust aluminum alloy casing not only enhances its strong corrosion resistance but also grants it a durable and aesthetically pleasing appearance, perfectly blending in with your decoration, wherever you choose to place it.
Aluminum Case
Elegant & Durable
Want to Know More About EP800 System?
Specification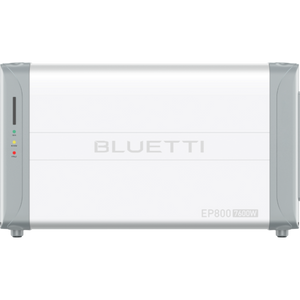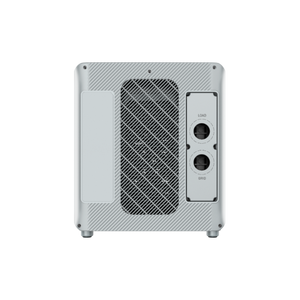 EP800 Inverter
Capacity (W/ 2-4 B500)
9.9kWh~19.8kWh
Dimensions (L × W × H)
25 × 12.8 × 14.6inch / 636 × 325 × 370mm
App Control
BLUETTI App (WiFi/Bluetooth)
Protection Grade
NEMA 4X / IP65
Working Temperature
-4℉~104℉ / -20℃~40℃
Inverter Certifications
CA65 / FCC / IC / UL1741 / UL9540
MPPT Channels
Power: 9000W (2 strings 3000W + 6000W)
MPPT Voltage Range
150V-500V
PV Inversion Efficiency
97.0% Max.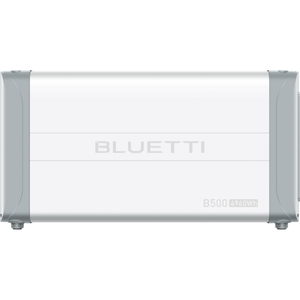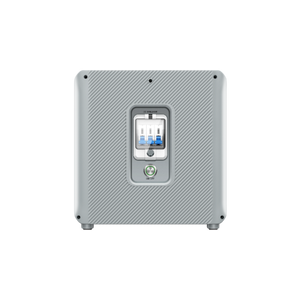 B500 Expansion Battery
Dimensions (L*W*H)
25.0 × 12.8 × 13.3 inch / 636 × 325 × 338 mm
Net Weight
123.4lbs / 56kg
Protection Grade
NEMA 4X / IP65
Certifications
CB / CE / FCC / ICES / IP65 / PSE / RCM / UKCA / UL1973 / UL9540A / UN38.3-2022
Operating Temperature
 -4℉~104℉ / -20℃~40℃
Battery Type
Lithium Iron Phosphate Cells 
(LiFePO4 / LFP)
Depth of Discharge (DoD)
90%
Short-circuit Protection
Yes
L1 / L2 / N / G
L1 / L2 / N / G
Net Metering
Net Metering
Grid Connection
Grid Connection
Off-Grid
On-Grid / Off-Grid