BLUETTI AC200L Portable Power Station | 2,400W 2,048Wh
Citi Pay® Credit – Special financing available. Learn More
🔥 Prime Day Last Call Ends in
---
Estimated shipping time of AC200l:Mid-December.
All unshipped orders will be eligible for a compensatory reward of 2000 BLUETTI BUCKS that can be redeemed for a $20 discount code.
2,400 AC Output / 3,600W Power Lifting Mode
Capacity: 2,048Wh
Expandable Up To 4,096Wh with 1×B230, or 8,192Wh with 2×B300 (6,348Wh with 2×B210, not yet available, stay tuned )
0-80% Recharging in 45Mins with 2,400W AC Input
1,200W Max. Solar Input
6 Ways to Recharge (AC/Solar/Car/Generator/Lead Battery/AC+Solar)
Smart Control & Monitor in BLUETTI App via Bluetooth & WiFi
Quiet/20ms UPS/High-efficient
---
---
30 Days Price Match Guarantee
BLUETTI guarantees that we will refund you the difference if you find a lower price from us within 30 days of your purchase.
Price Difference Refund Requirements:
1. Valid purchase history within 30 days.
2. Email us a screenshot of the lower price.
3. Promotion period only.
---
5-year Hassle Free
Warranty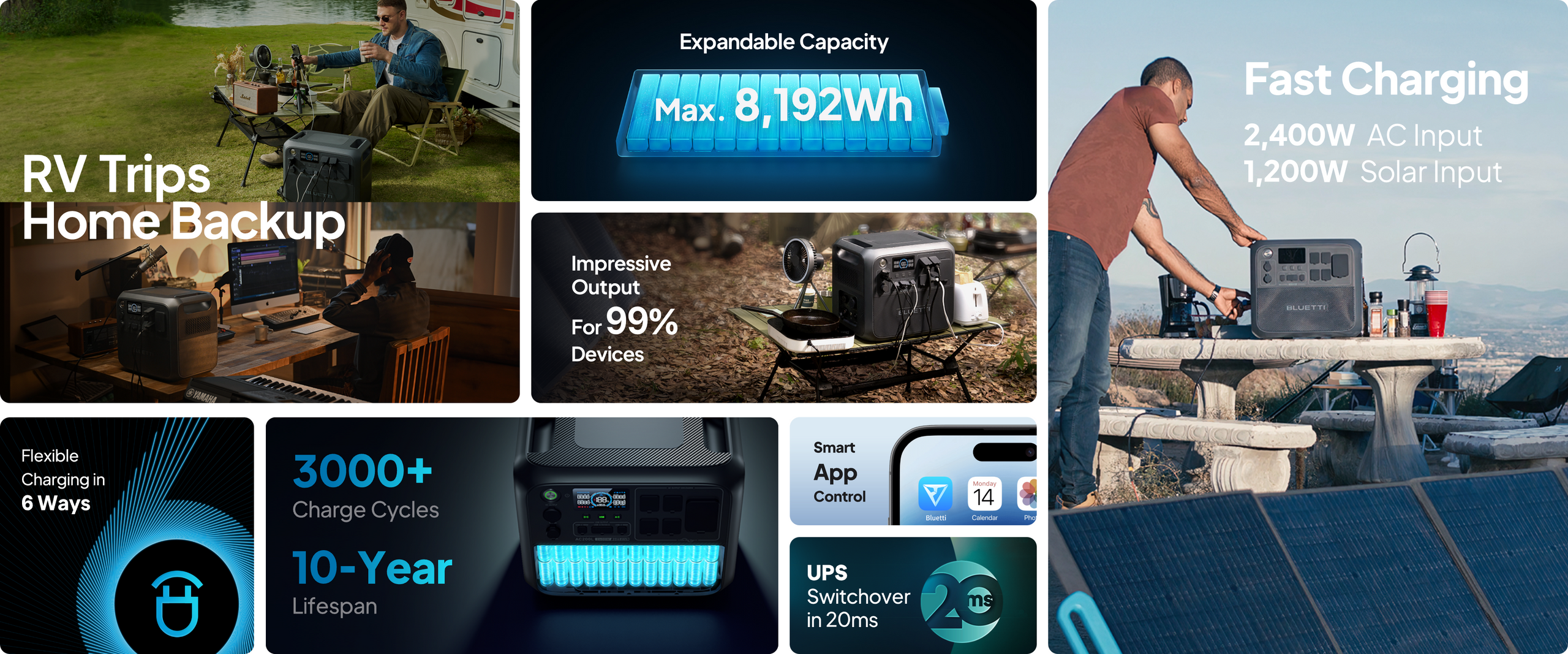 A Powerful Leap, A New Benchmark
The brand-new AC200L leads the pack with groundbreaking improvements in charging speed, output power, quiet operation, and energy efficiency. It provides a one-for-all solution to meet your daily electricity needs.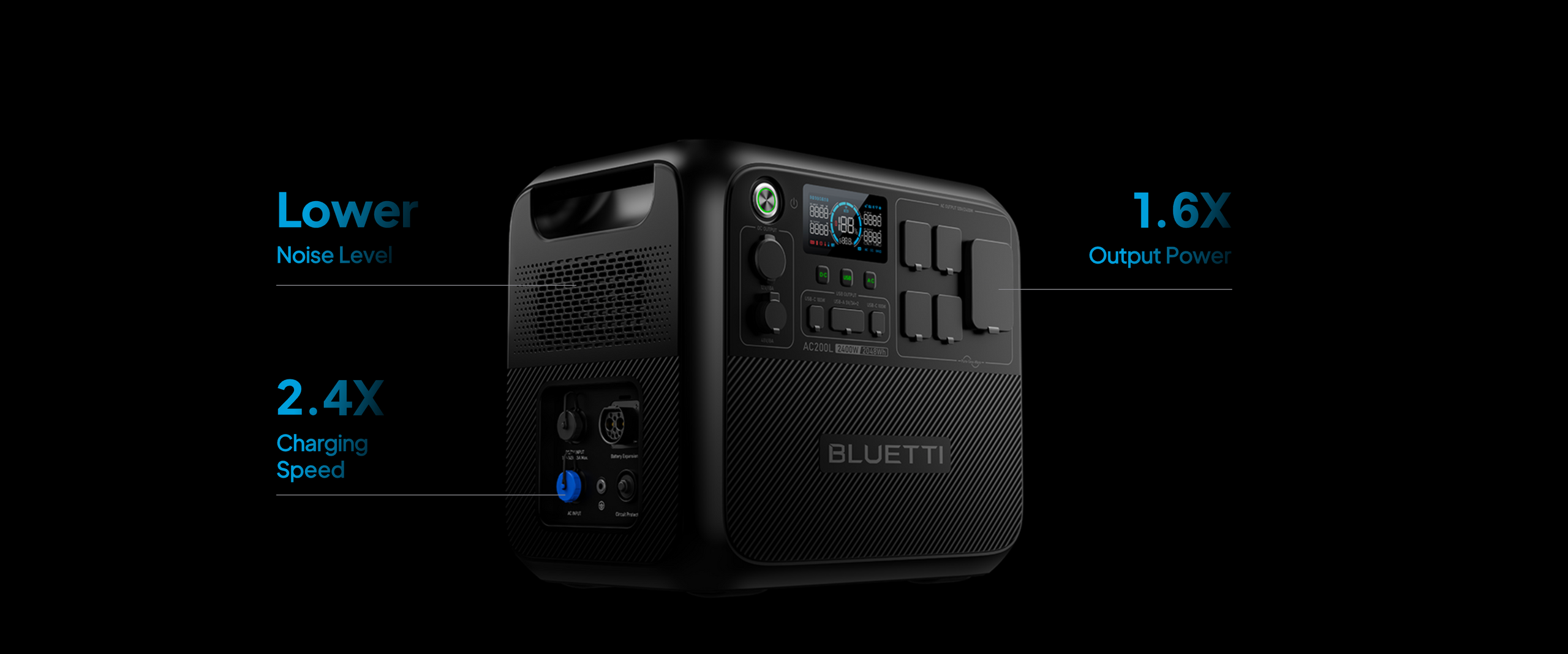 Power You Can Rely On
AC200L is equipped with the industry-leading LiFePO₄, battery andadvanced Battery Management System (BMS) to ensure optimalsafety and reliability. Trust in a powerhouse that's as secure as it ispowerful.
Outage-proof Power for Longer Periods
Keep your home running smoothly, even during sudden blackouts. AC200L working with expansion battery can effortlessly runs your appliances and protects against unexpected outages, ensuring longer usage.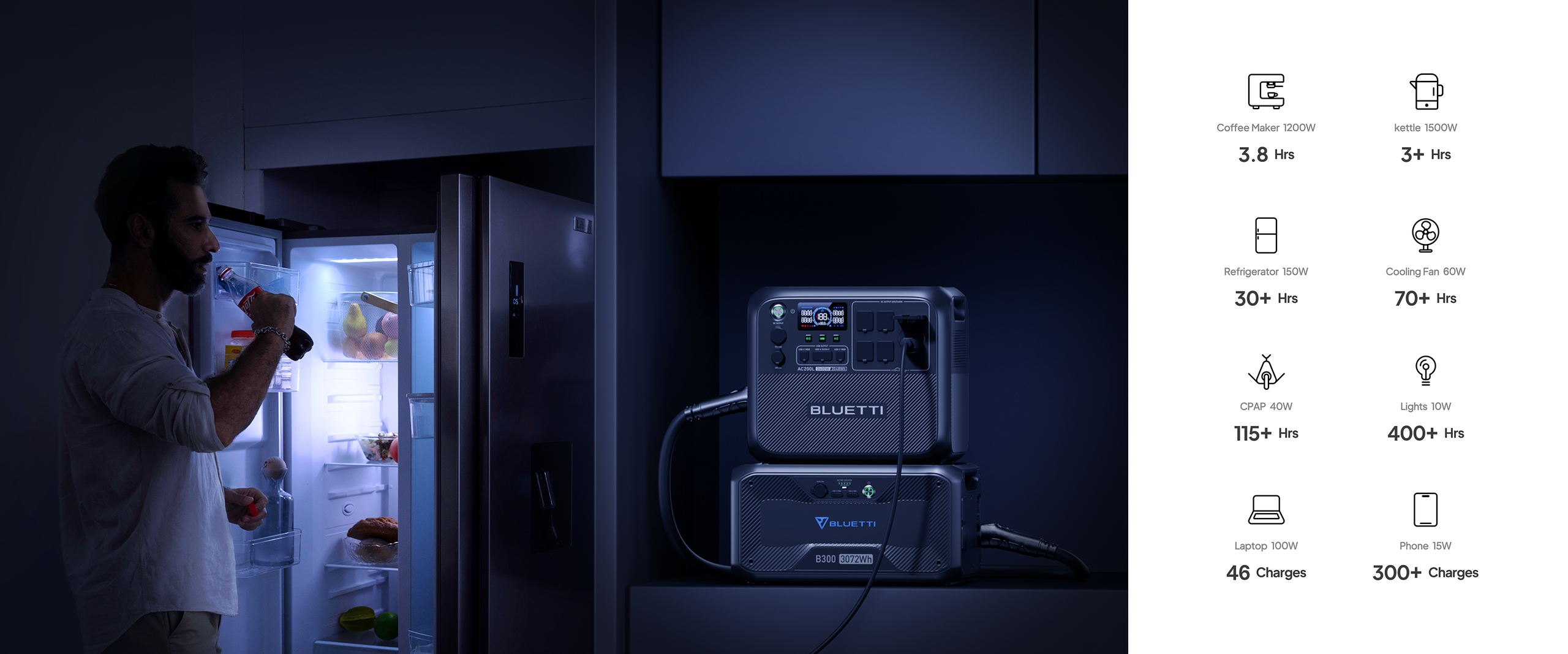 More Scalability, Unlock More Capability
Perfectly compatible with B210, B230, and B300 expansion batteries, you can elevate the capacity of AC200L to an incredible 8,192Wh. Making the full potential of limitless power has never been easier.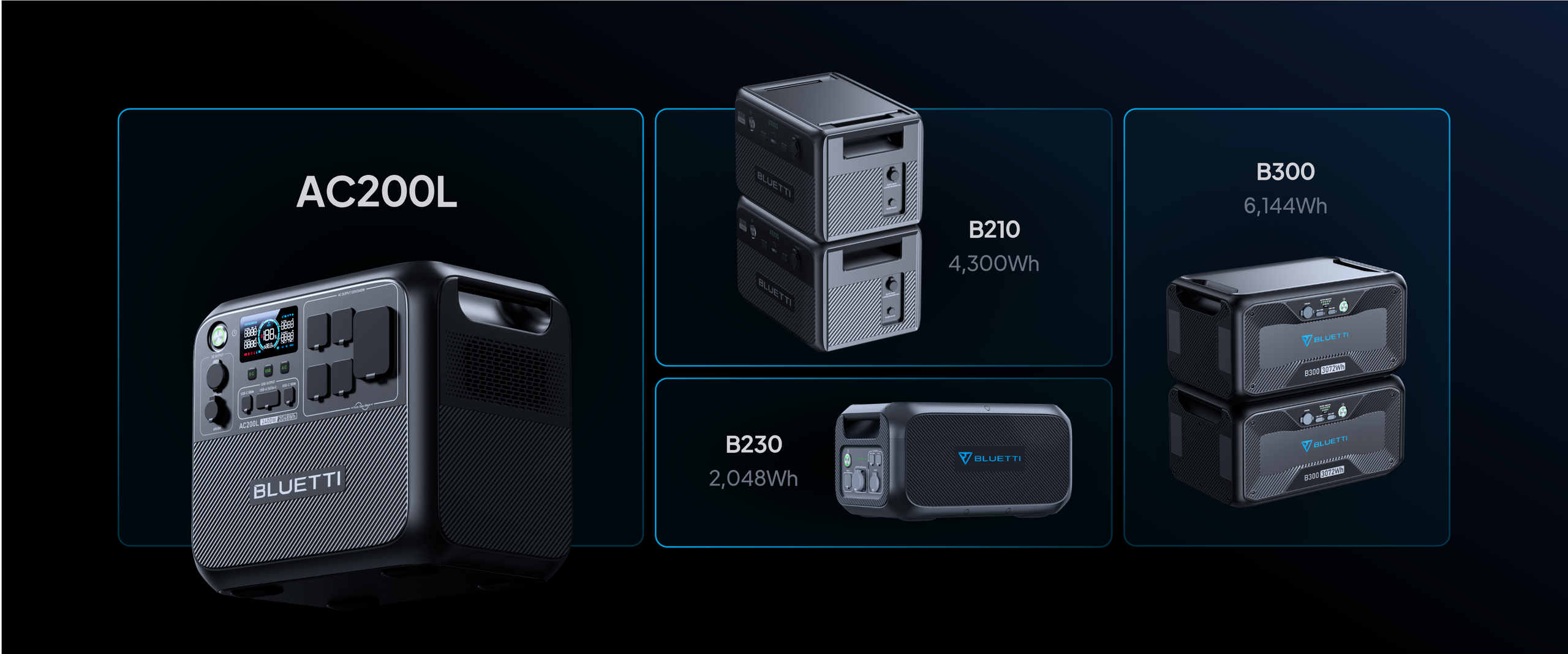 The Fastest Charging among 2kWh Power Stations
With up to 2,400W AC lightning-fast charging capability, replenish to 80% capacity in just 45 minutes! AC200L outshines most competitors in the market and sets a new standard for 2kWh products. Get ready to power up swiftly and enjoy your devices sooner than ever.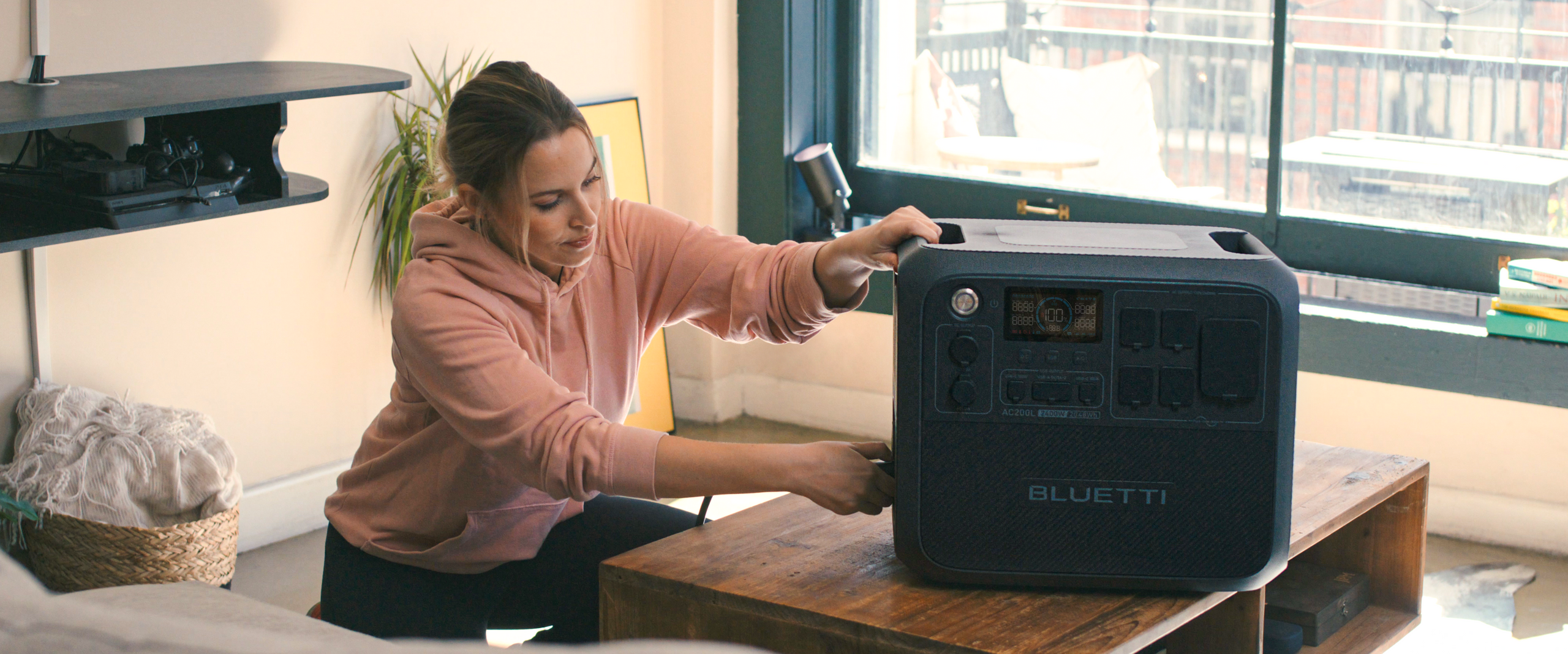 The Fast Solar Input, Now Even Goes Faster
AC200L allows up to 1,200W solar input, the best solar charging performance than previous generations. Embrace the sun and harness energy efficiently, ensuring your devices are charged in no time.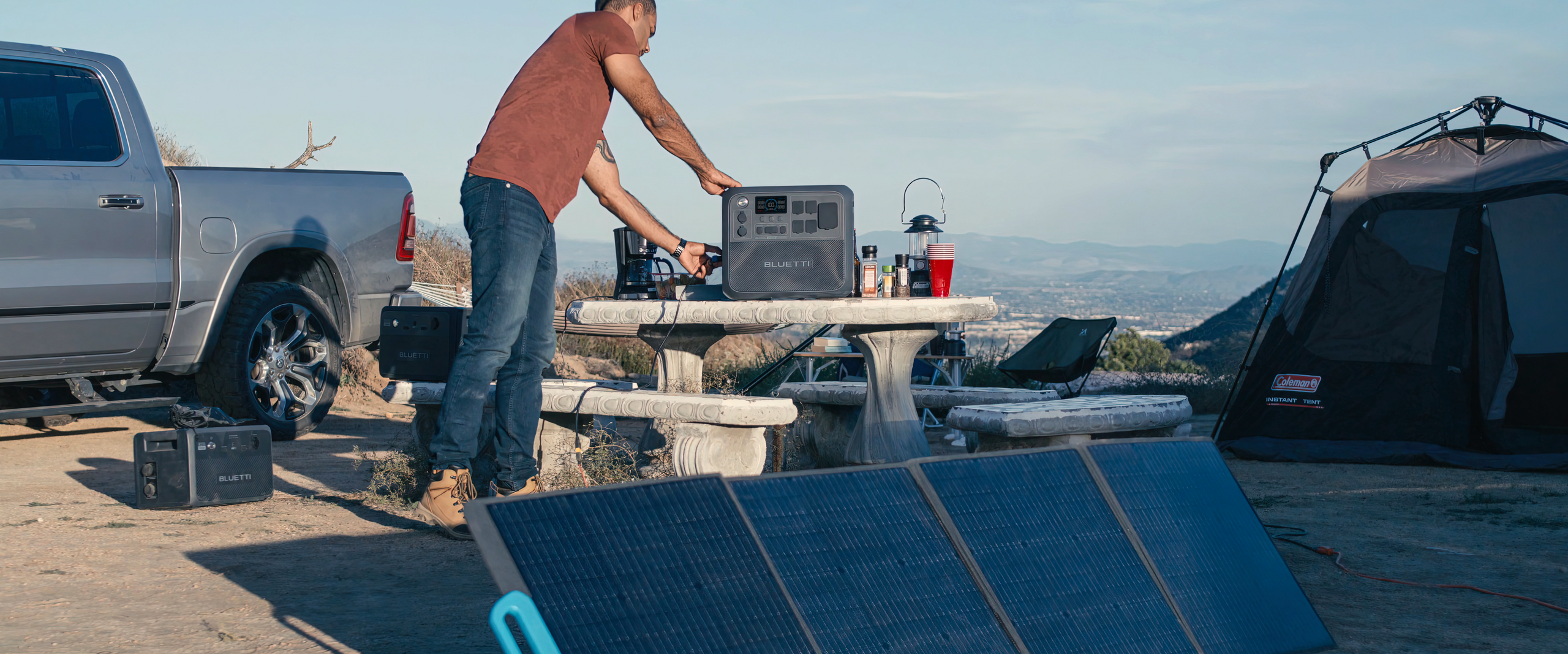 Efficient Output, Unparalleled Convenience
When paired with D40*, AC200L transforms into a high-efficiency DC power source, offering 12V/ 24V/ 48V seamless charging options for your RV batteries, as well as surveillances, routers, speakers, and radios at home or on the go. * Sold separately.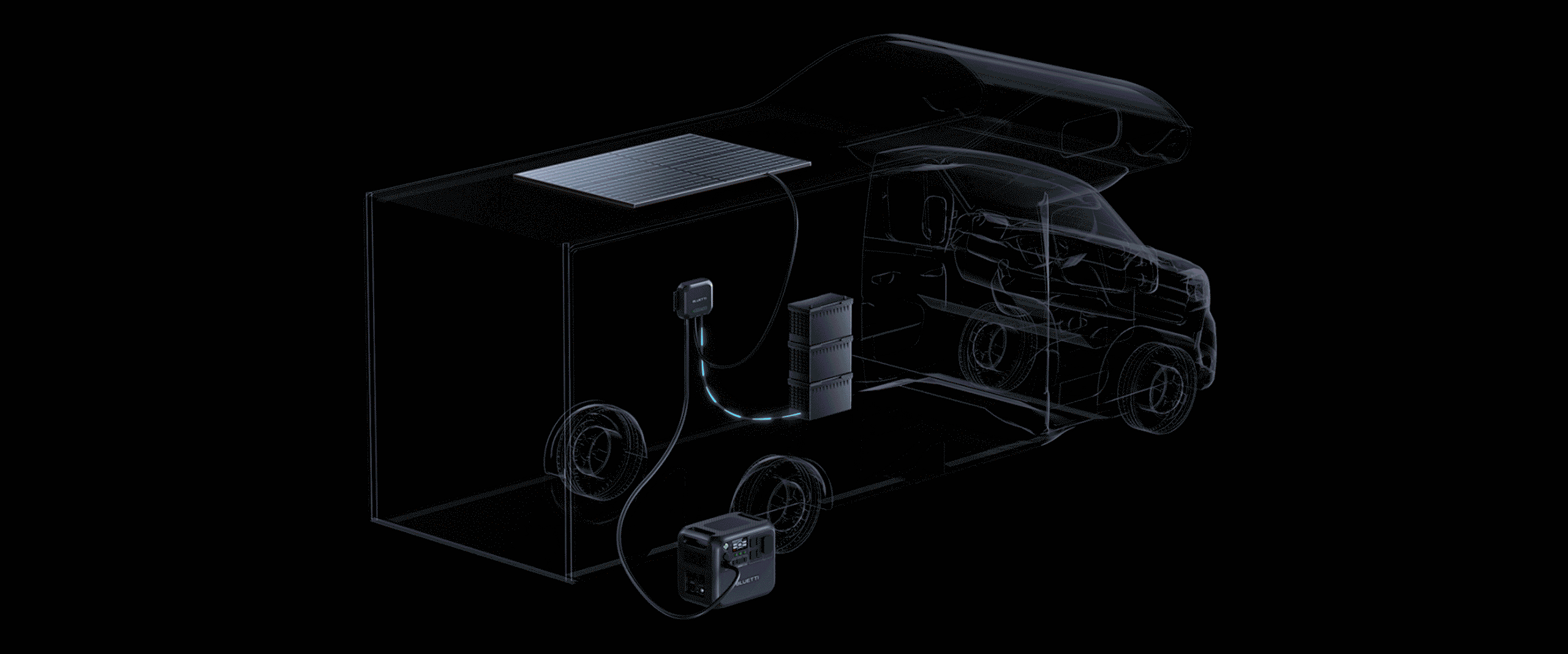 Specifications
BATTERY INFO
---
LiFePO₄ (Lithium Iron Phosphate)
---
3,000+ Cycles to 80% Original Capacity
---
Recharge to 80% Every 3-6 Months
---
MPPT Controller, BMS, etc
---
OUTPUT
---
4 x 120V/20A Outlets
1 x 120V/30A NEMA TT-30
2,400W In Total
---
1 x 48VDC / 8A (RV Outlet)
1 x 12V/10A (Car Outlet)
*All Regulated.
---
INPUT
---
1,200W Max., VOC 12-145VDC, 15A
---
12/24V from Cigarette Lighter Port
---
2,400W, with AC + Solar Input
---
RECHARGE TIME
---
2 Hours (With prime sunshine, ideal orientation and low temperature)
---
12V/24V Car Outlet (100W/200W):
---
≈2 Hours (With prime sunshine, ideal orientation and low temperature)
---
GENERAL
---
240V Split Phase Bonding:
---
Expandable w/ Up to 2 x B210, 1 x B230 or 2 x B300
---
16.5 x 11 x 14.4in ( 42 x 28 x 36.65cm)
---
UL2743, UKCA, TELEC, RCM, FCC ID, CE, PSE, NTC
---
How-To Videos
A useful guide to making the most of it all.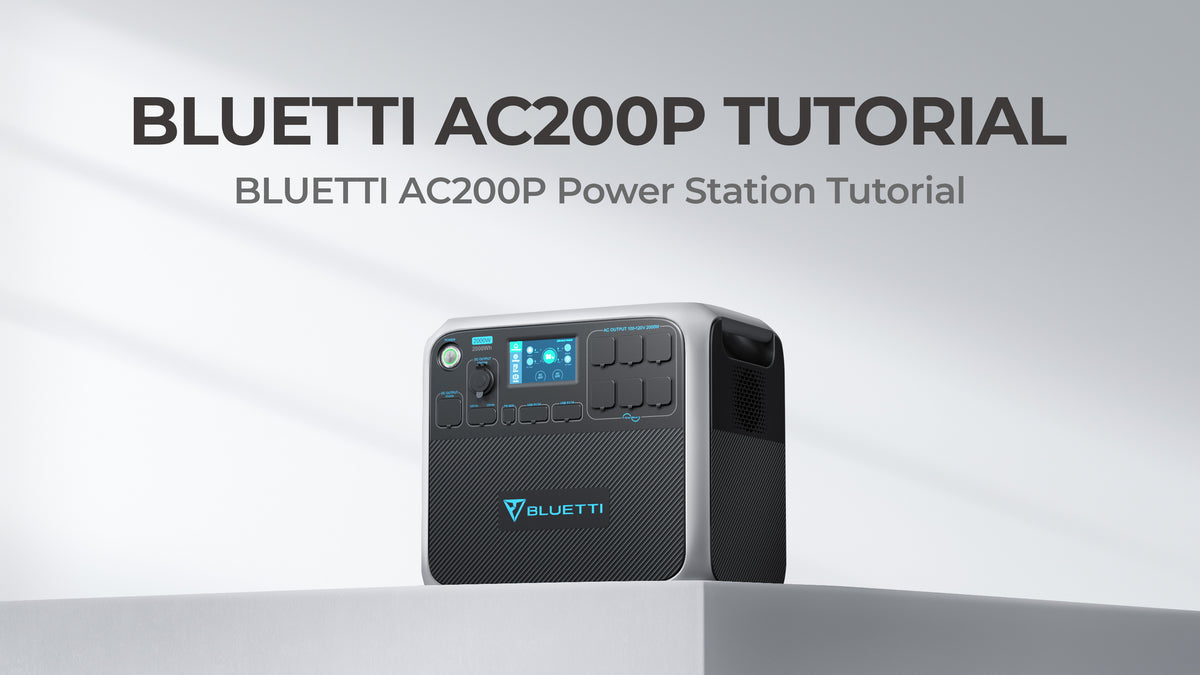 Product Application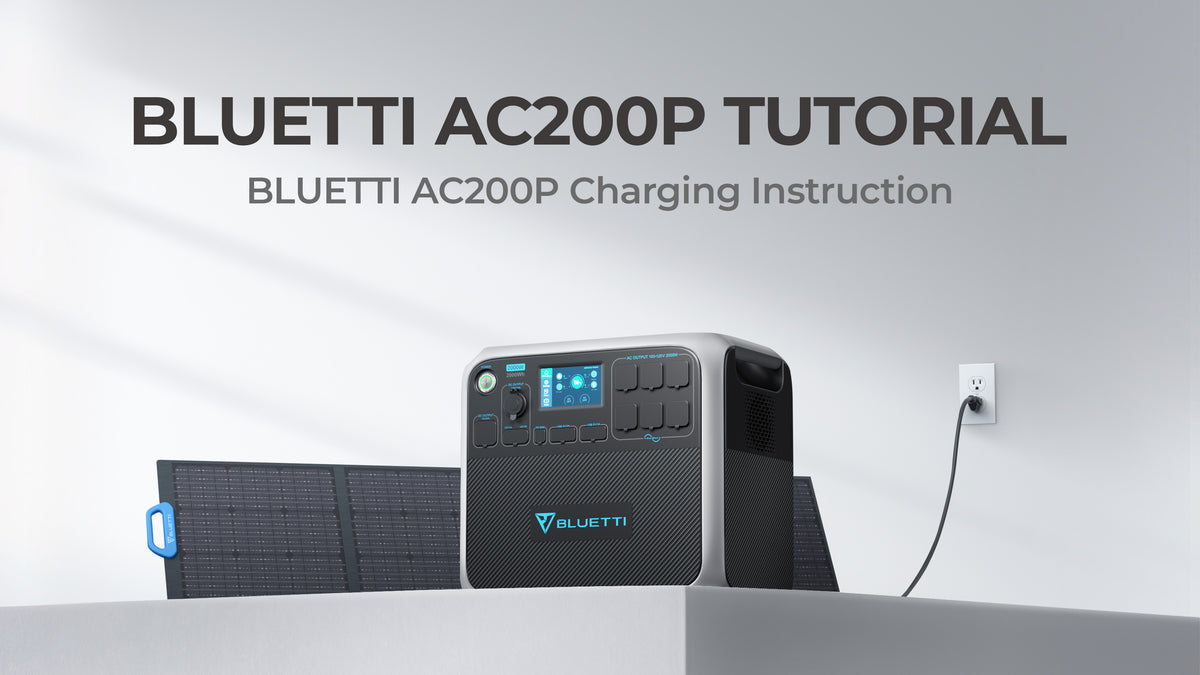 How to charge the AC200P?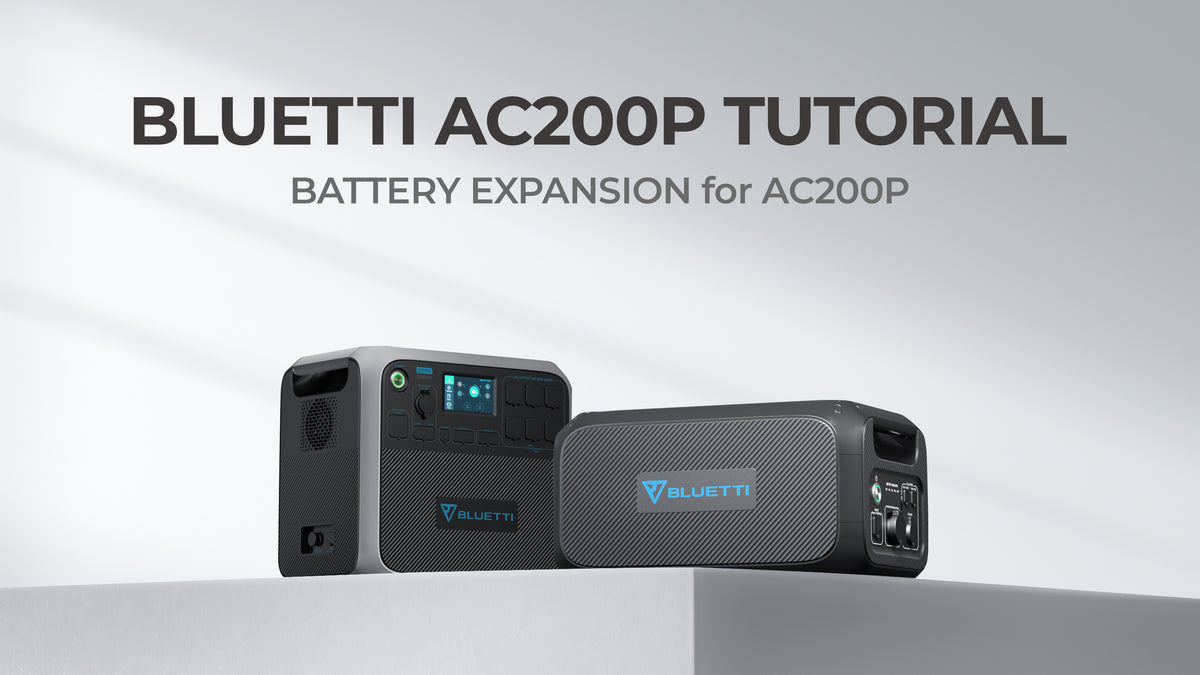 How to connect B300 or B300 with AC200P?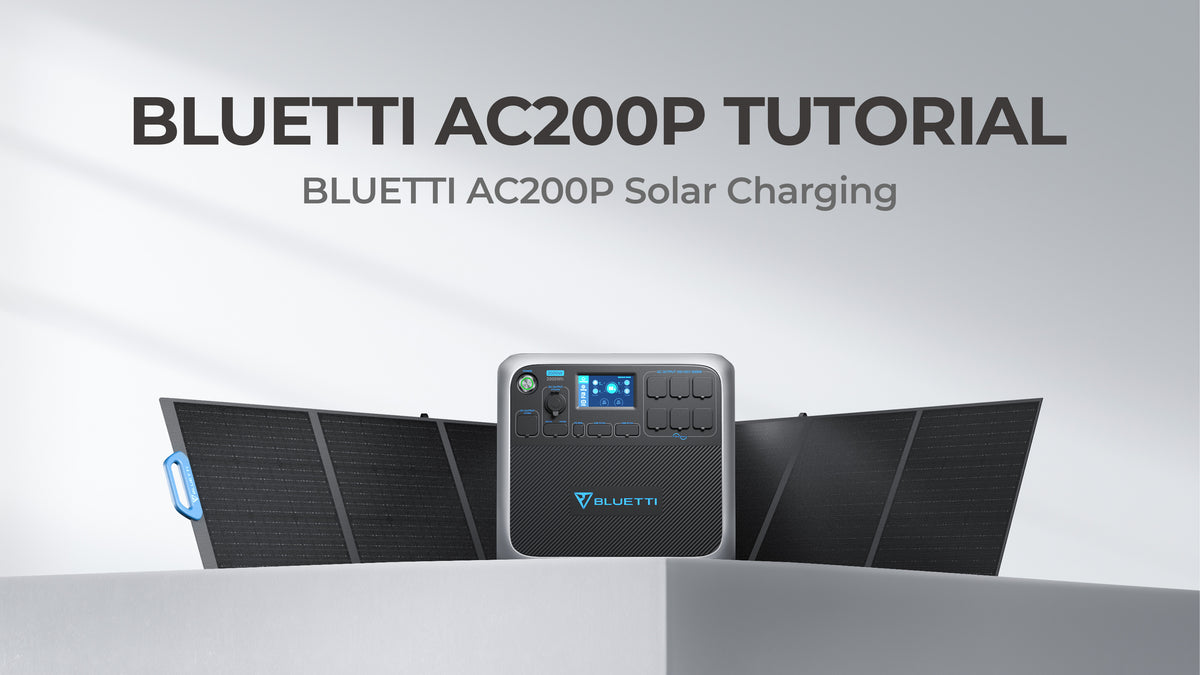 How to charge AC200P through solar panels?