NA300 & B480
World's First Sodium-ion Battery Power Station
Debut at CES 2022 (Jan 5th, Las Vegas)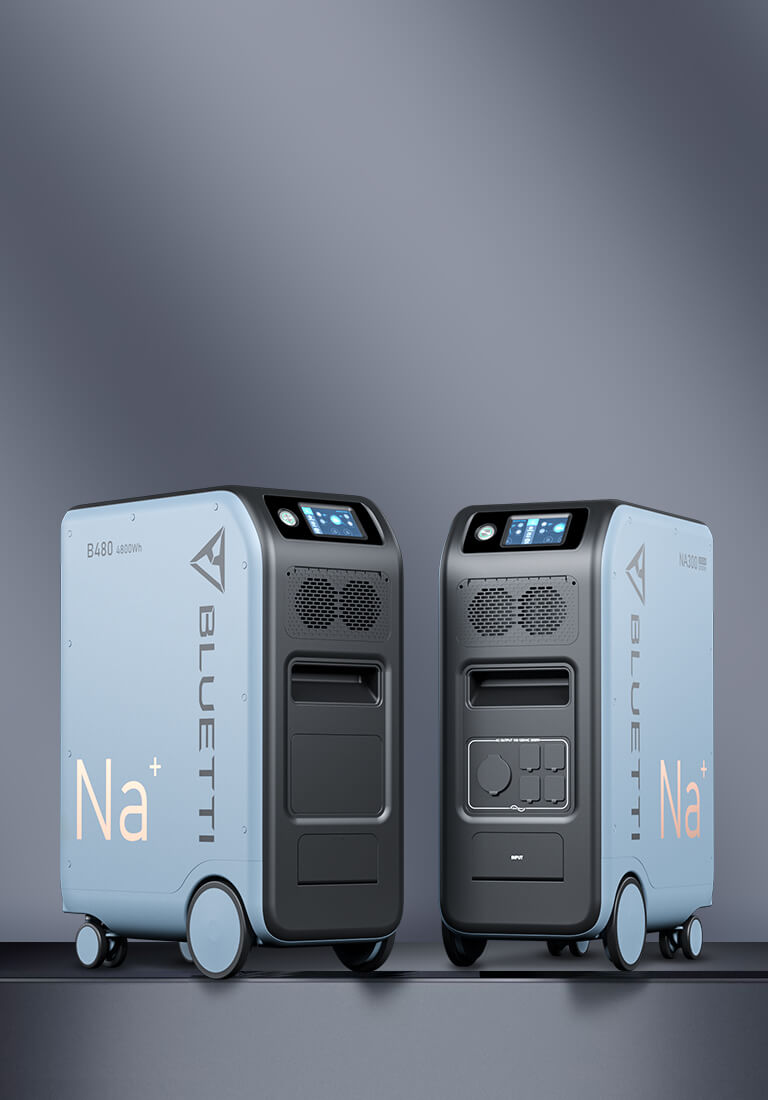 3000Wh
Sodium-ion
3000Wh
Pure Sine Wave Output
3000Wh Solar Input
Low-temp Power Up
6000W Max Total Input
Smart App
You won't feel cold in winter anymore with NA300.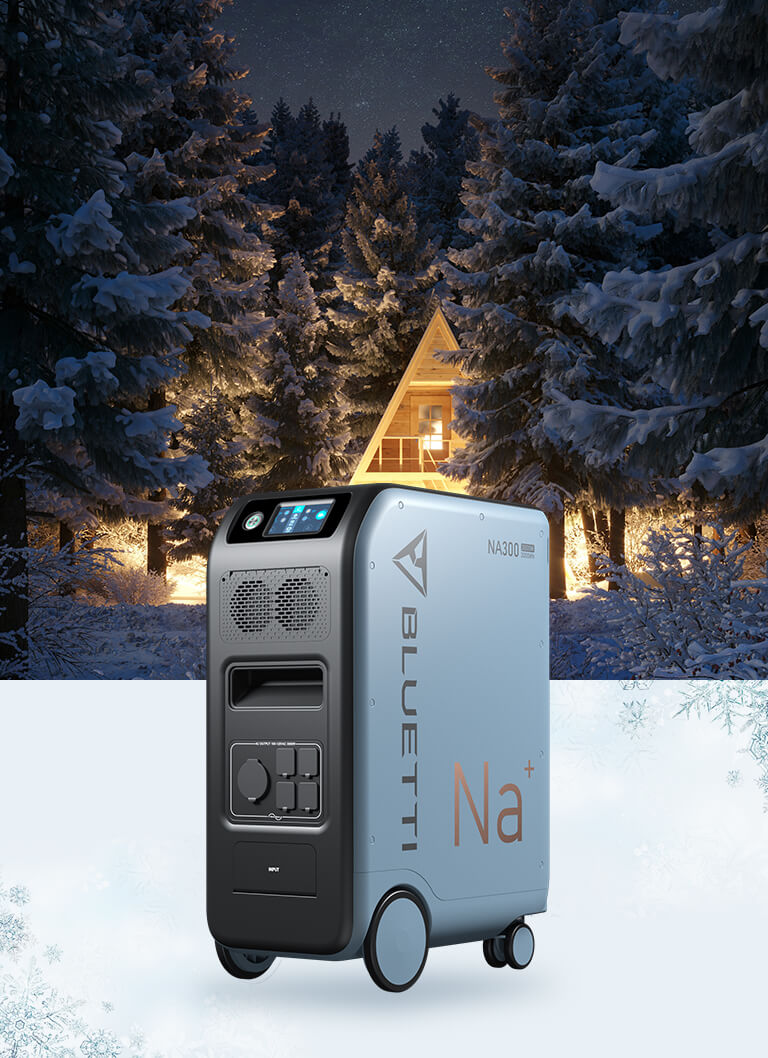 SOAK UP THE SUN
Up to 3000W unrivaled solar input capability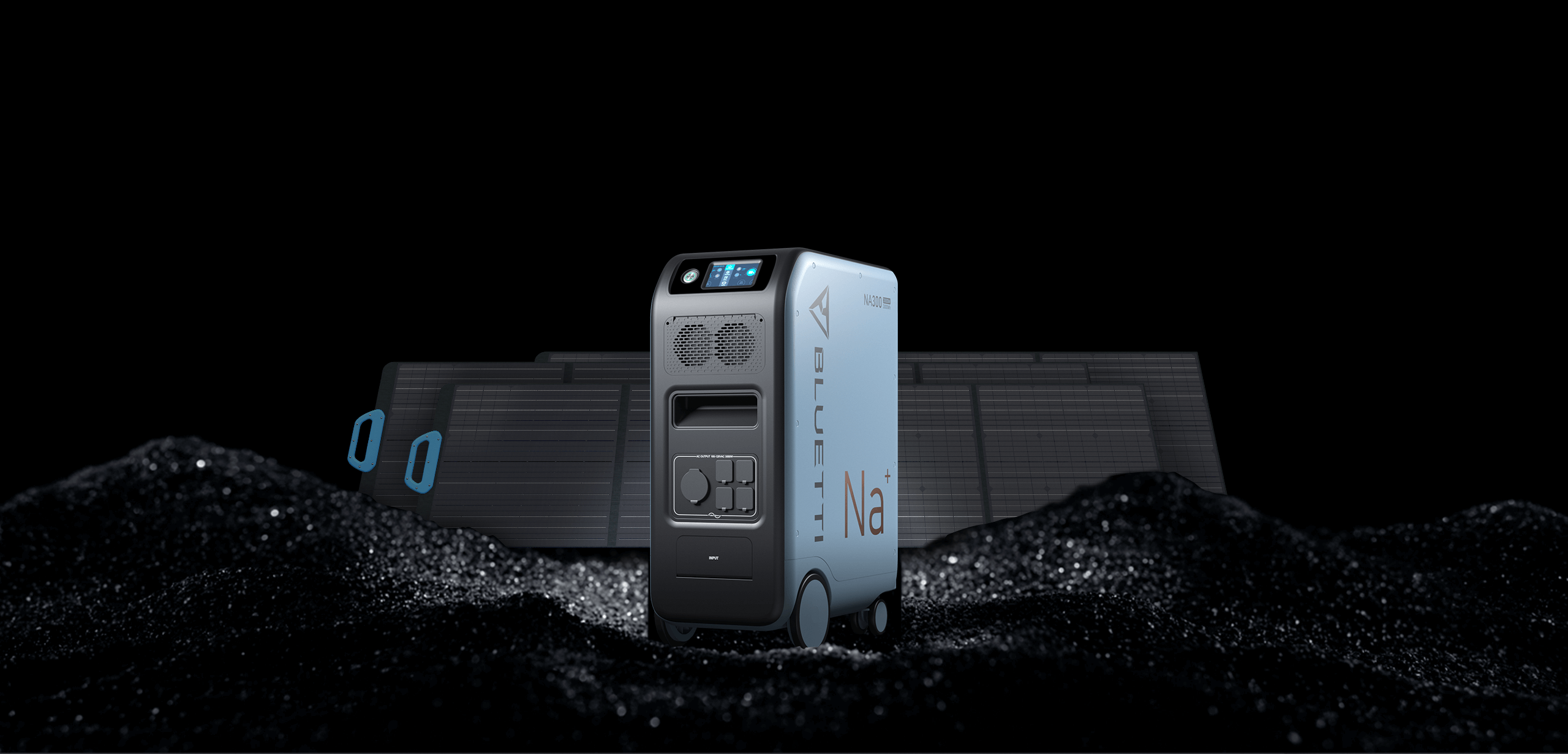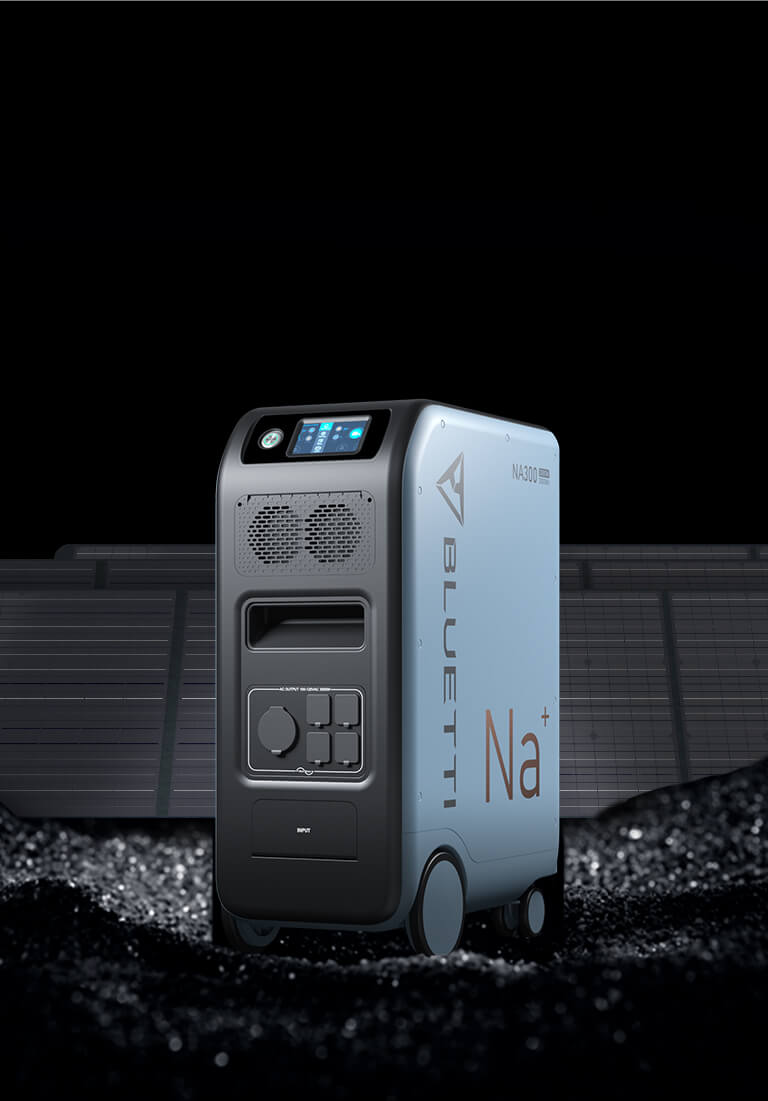 6000W Dual Charging
One cable for the wall outlet , and one The AC+PV dual charging is
able to charge NA300 from 0 to 80% in about 30 minutes.
COMBINE AND CONQUER
With two B480 battery packs (4,800Wh each), the capacity of NA300
can be extended to a whopping 12,600Wh. You'll be fully covered during unexpected outages.