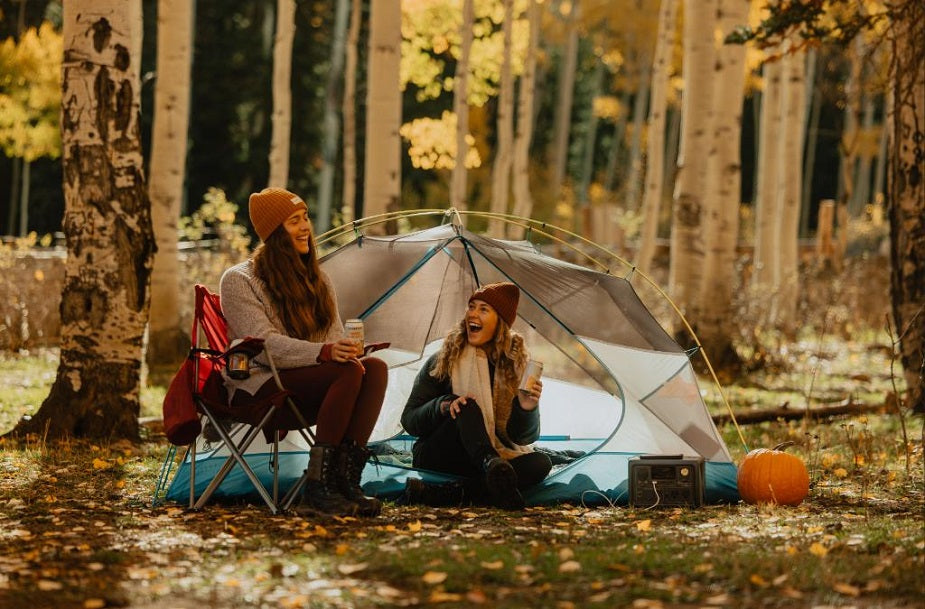 According to a study done by KOA, in 2021, more than 93.8 million North American households considered themselves campers.
There is no question about it, camping has become an incredibly popular outdoor activity for a large majority of Americans. 
With that being said, many newbie campers and even experienced outdoorsman often forget to pack some essential items that would make their trip that much more enjoyable.  
In this article we will highlight 8 things everybody should bring on a weekend camping trip. 
8 Things To Bring On A Weekend Camping Trip
1. Tent
Without one, you will have a tough time sleeping outside at the whim of the elements. Choosing a tent should be a well thought out process. Size really matters here, especially if you take into consideration logistics and season you aim to go camping in. If you are a solo camper, pack a tent that accommodates you and you alone. This will ensure that your load is as light as possible. 
2. Toiletries
This item should be a no brainer, without any toiletries you will struggle to stay clean. This is largely due to the fact that most camp sites do not offer any toiletries. Make sure you do not forget items like your toothbrush, tooth paste, towel, sanitary pad, biodegradable soap, and any other toiletries you may need.
3. Sleeping Bag
Your sleeping bag doubles up as your blanket whilst out camping. Except, it is like 500x warmer. Important note, make sure you choose the right type of sleeping bag for the season. There is nothing worse than camping in a cold location with the wrong type of sleeping bag, the cold will literally pierce through it. "Season one - ideal for warm summer nights, typically 5°C or above. Season two - cooler evenings in spring/summer, temperatures from around 0 to 5°C. Season three – for anywhere between 0 to -5°C, a cold night but no frost. Season four – best suited for the winter months, suitable for temperatures as low as -10°C." - Campingtheforest.co.uk
4. Solar Generator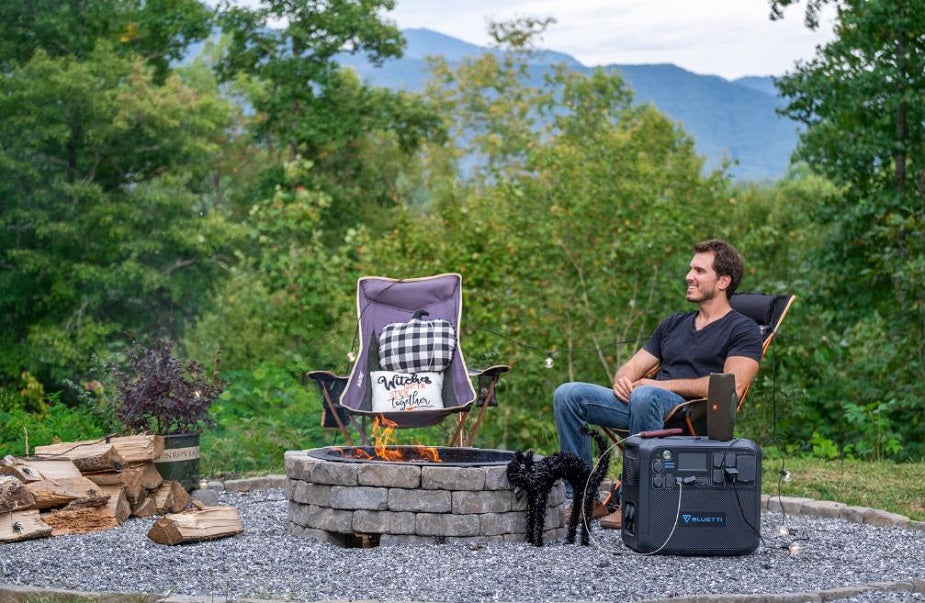 Albeit a luxury item and non critical when it comes to camping trips, solar generators can be quite a useful piece of technology to have with you on a weekend in the outdoors. This is especially true should you aim to camp in a location without any municipality electricity. Solar generators can be used to power your fridge, or recharge your phones and laptops. In fact, solar generators have many uses!
5. Portable Solar Panels
Solar panels are another essential tools for camping. Using electricity in the wild is a headache. If you don't want to worry about the remaining power of your smartphone all the time, solar panels can solve this problem. During the day, you only need to place the solar panels under the sunlight, and the solar panels will convert solar energy into electricity to charge your devices.
It should be noted that solar panels can only generate electricity, not store electricity. That is, solar panels cannot provide electricity for your lights during the night. Therefore, we usually recommend using solar panels and power stations together. 
6. Camping Lamps
It is really a beautiful moment when sitting under the stars and beholding the beauty of the night sky. If the moonlight is good, it will give you some lighting. But it is better to have a lamp. Of course, you can use the flash of your phone to illuminate your surroundings, but a lamp or flashlight is also necessary especially for those more complex tasks like setting up a tent or cooking.
7. Food and Water:
When camping, food is always the most important you should prepare, so getting a ketogenic meal or snack that lasts for up to a week is very important. Remember, you need fresh or dried food such as fish, crab, non-perishable food or canned food. Water is necessary to sustain life. Any camper needs water during the day or night, especially after strenuous exercise. The water in ponds and swamps contains a lot of bacteria, so you must bring plenty of water or heat the water before drinking.
8. Refrigerator 
If your camp site does not have any form of refrigeration, then a camping fridge is highly recommended for a weekend camping trip. Food is often perishable, you do not want to risk getting ill during a camping trip, trust us, it is not a fun experience. According to both the U.S. Food and Drug Administration and the U.S. Department of Agriculture's Food Safety and Inspection Service, refrigeration of food should be at 40° F or below.
Final Thoughts
We hope after reading this article you not only have a good idea of what to bring, but why you need to bring each of these things in the first place. 
This is list will be updated to include more items in the future, so we recommend bookmarking this page to stay up to date with the latest tips and tricks for weekend camping trips.