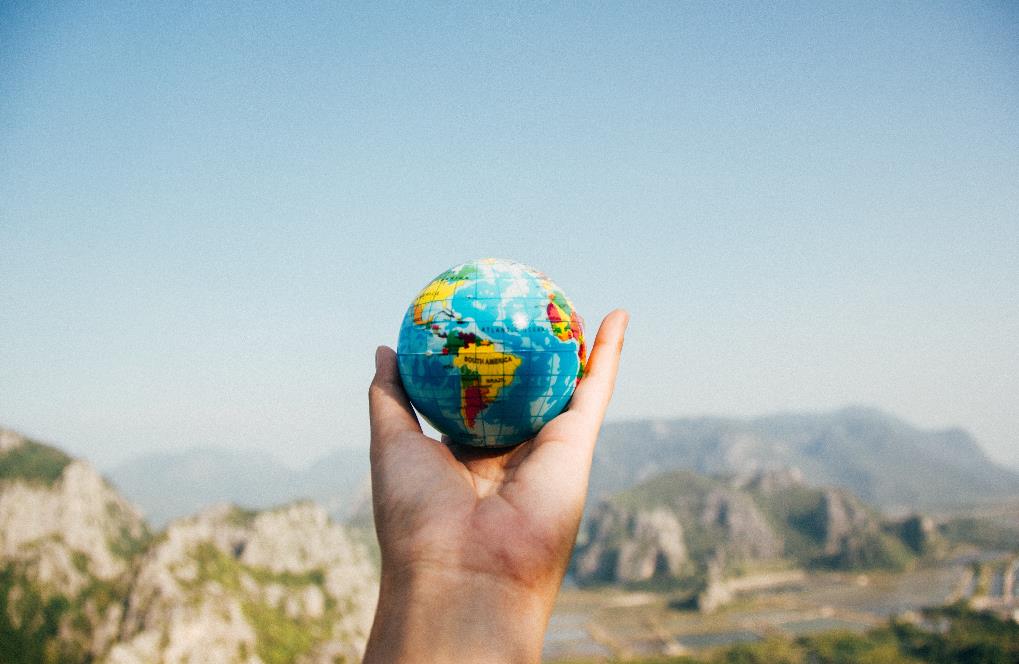 Times are changing and now more than ever people are going on eco friendly travel to discover the world.
In our opinion, this eco-conscious way of thinking is the future.
But we are not there just yet...
Take one round-trip flight from California to New York for example, and you would've already generated about 20 percent of the C02 that your car emits over an entire year!
Today, there are around 20 000 plus planes in service around the world. By 2050, there could be up to 50 000 in service, and they are expected to fly more frequently.
---
How Do I Go On Eco Friendly Travel?
Yeah I know that's pretty obvious, but if everyone took less flights airline companies wouldn't burn as much fuel!
Step 2 - If you MUST fly, offset your C02.
This point is probably less obvious.
Did you know that you can offset your C02 emissions by paying to take climate warming carbon dioxide out of the atmosphere?
Peter Miller from Natural Resources Defense Council says:
"Offsets can provide a useful way to help reduce your climate footprint, but it's important to make sure that you're getting credible and actual real emissions reductions."
Three carbon offset organizations I recommend are:
Who they are: "Atmosfair is a German non-profit organization that actively contributes to CO₂ mitigation by promoting, developing and financing renewable energies in over 15 countries worldwide."
---
Who they are: "Since 2000, NativeEnergy has worked with hundreds of organizations to develop authentic solutions to their sustainability challenges. They implement community-scale projects that reduce greenhouse gas emissions, strengthen businesses, and contribute to progress around the world."
---
Who they are: "The mission of Carbon Offsets To Alleviate Poverty (COTAP) is to empower individuals and organizations in developed countries to address both climate change and global poverty.
COTAP counteracts your carbon emissions through certified forestry projects in least-developed regions which create transparent, accountable, and life-changing earnings for rural farming communities where income levels are less than $2 per day."
---
So, now that you've decided to offset your carbon emissions, what eco friendly travel can you go on?
There are many eco-friendly holiday destinations. In the list below I aim to name only the best eco conscious trip ideas.
5 Eco Friendly Travels in the World
#1 Zipline The Forest Canopies in Costa Rica
Talk about one of the more adventurous environmentally conscious trips, ziplining in Costa Rica!
In 1997, Costa Rica's environmental services payment program was established. Basically, if you leave the forest on your property untouched, the country will pay you.
Ziplining is one of the best ways to experience the countries lush, thriving forest.
It isn't hard to find a lodge or hotel who doesn't offer ziplining activities, but a few of the best ziplining tours I recommend are:
Manuel Antonio Canopy Safari Zipline
Monteverde Sky Aerial Tram & Zipline
Jaco Rainforest Aerial Tram
Arenal Reserve: Aerial Tram & Canopy Zipline
---
#2 Birdwatching in the Pego Marshes of Spain
It was back in the 1990's when Spain first advocated for ecotourism. Today the country stands as the worlds fourth largest producer of wind energy!
Bird Watching Spain offers unique birding tours to the Pego Marshes of Spain - a significant wetland site located between Alicante and Valencia provinces.
The whole wetland is an area of 1290 hectares, which in 1994 was declared a natural park and wetland of international importance.
This environmentally conscious trip consists of a full day and involves a short walk.
Please visit this page for more information on birding trips.
---
#3 Eco-friendly Safari - Oddballs' Enclave & Camp Savuti, Botswana
Oddballs' enclave is considered as eco friendly travel/ eco-friendly lodge for two main reasons: the lodge is solar powered, and they do not offer any motorized activities.
Oddballs uses solar power instead of using energy intensive generators – these are commonly used on remote lodges.
The use of solar panels, reduces noise, pollution and fuel consumption associated with transport.
Alongside clean energy use, Oddballs avoids offering fuel-intensive/polluting activities that are likely to damage the fauna and flora.
All activities are done by foot or in traditional mokoros (dug-out canoes). This drastically decreases the impact this lodge has on its surrounding environment.
Tents are also raised off the ground to prevent permanent intrusion on the landscape. Trash is also flown (cough) out of the delta.
While this may seem counter intuitive, it does prevent the lodge from creating landfills or burning waste in the delta which would cause more harm to the environment.
---
#4 Mount Kilimanjaro Hiking Trip in Tanzania
Eco-Africa Climbing offers eco friendly travel and safaris throughout Tanzania.
The most famous trip being the hike up Mount Kilimanjaro.
All their expert guides have been hand selected. They are all locals who have had extensive training in first aid and mountain rescue.
Together their guides have over 100 years of combined experience with over 1000 successful summits.
Alongside their respectable credations, the company is also a responsible tourist agency.
Being a member of both carbon offsetting Tanzania and the Kilimanjaro Porters Assistance Project (KPAP).
Book your eco friendly travels in Tanzania here.
---
#5 Peruvian Eco Glamping Trip
Peru Eco Camp offers the very first sustainable luxury glamping experience that will bring you ever so closer to the Andean culture.
Their eco friendly travels will take you hiking along the Salcantay trail where you will cross colossal mountainsides and picturesque Glacial lakes like Humantay.
Alongside the amazing tours, you can enjoy gourmet meals in accord to each eco camps altitude. All meals are prepared with fresh and organic ingredients.
Some eco friendly travel activities include hiking, horseback riding, cooking classes and yoga.
All campsites contain facilities needed to reduce degradation, destruction, and pollution of the routes.
All guides prioritize concern for the environment coupled with eco-friendly practices that are sustainable over time.
They strive to promote job creation and skill building for local communities, who in fact form a major part of the Peru Eco Camp family.
---
That sums up the 5 best eco friendly travels in the world.
If you have ever experienced one of these trips please let me know in the comments section below.